Open the GarageBand app on your iPhone.
Go to the MySongs section.
Click the mic with the plus icon in the top right corner of the screen. See the image below.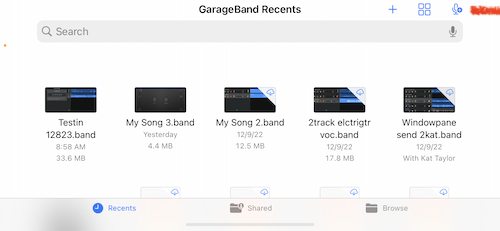 This will take you to a screen with two knobs and a tiny plug icon at the top of a vertical slider. At the bottom of the slider, you'll see the input channel number. Tap the number to set the INPUT SOURCE for this Channel. The tiny plug icon at the top will also take you to the place where you can set the input source for the channel.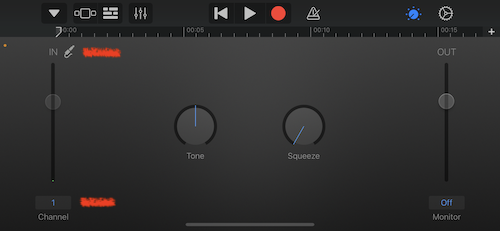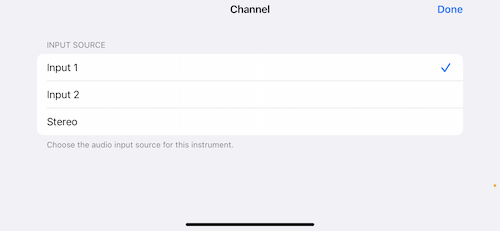 If you have already plugged in the interface and plugged a mic into Input 1 on the device GB will automatically assign input 1 on the interface to channel 1 in the GarageBand app.
---
To add a second track for another mic or a guitar plugged directly into the 2nd input on the interface
Go to the Track View by clicking the row of three horizontal bars. See pic below.

Click the plus at the bottom of this window. this will create a new track. See image below.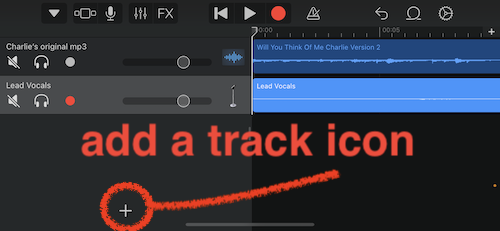 Select what instrument you are recording.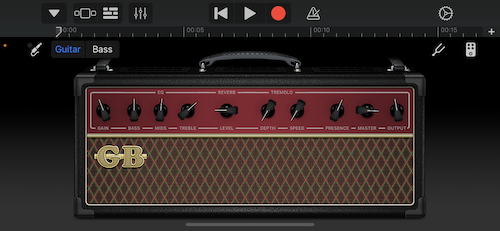 If you want to add an electric guitar and already have it plugged into the interface click AMP. This will give you access to all the built-in GB amp effects which can be added to your guitar recordings.